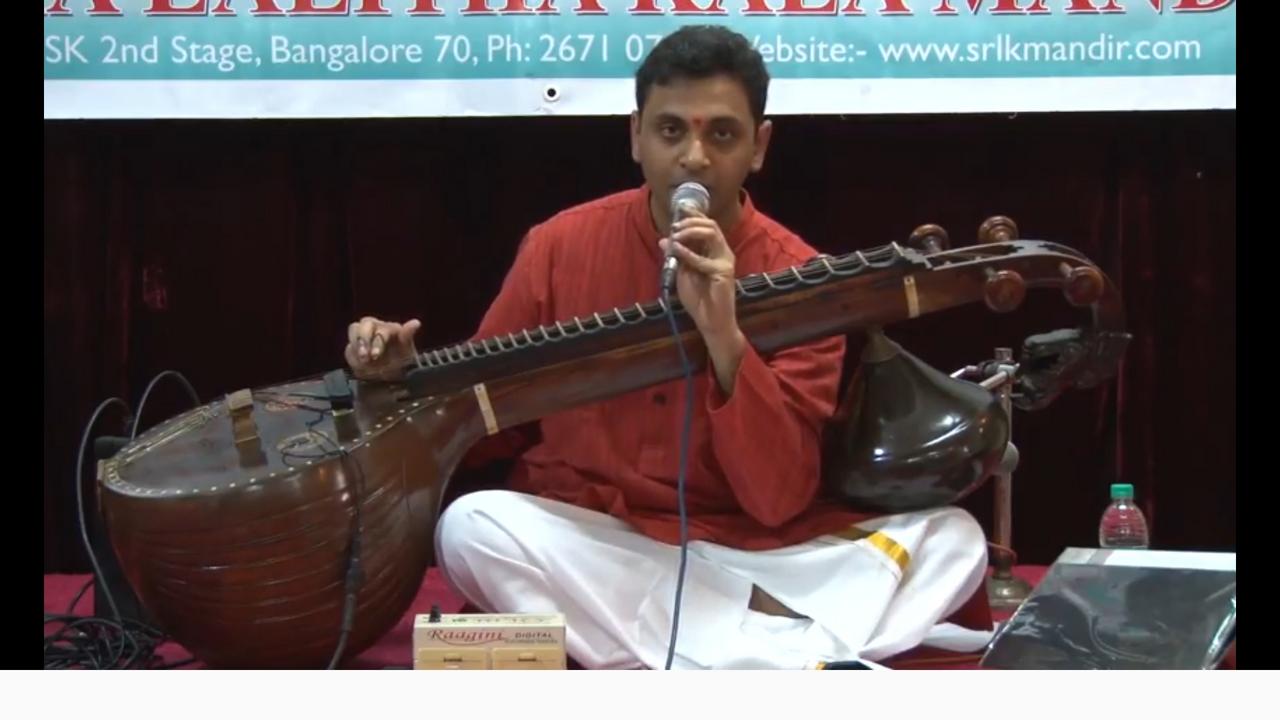 I don't know how I had missed this lec-dem conducted and archived by Vid. Sudheendra of Suswaralaya.
Please click on the image to access it.
Vid. Ashwin Anand has a great appeal to lovers of pure veena music without pyrotechnics. His tradition is firmly rooted in a vocal style so he brings a lot of insight into this lec-dem.
His rendition of Sri Muladhara kriti and subsequent treatment of ragas like Sri, Madhyamavati, Mukhari, Latangi etc. are employed lucidly to illustrate his tradition and show his Gayaki approach. And the fine way one can bring the beauty of veena sound to embody Carnatic music.
I have heard a fine TMK concert with his veena accompaniment!
Is it not wonderful that so many gifted youngsters are playing the veena? The only worry one has sometimes is that the spirit, sound, and sense of Veena music is being infiltrated by other electronic sounds. (I shall not give a link but there is a Ravana noise machine played by a vainika!)
Just 2 days ago I heard about how the wonderful indigenous strains of rice from Malanadu region of Karnataka have all become nearly extinct as farmers were lured away by quick growing fertiliser-guzzling "other" rice varieties. The commentator said that this shortsighted approach had eventually destroyed the land, the rice crop and tasty native rice strains, and deprived the cattle of fodder too.
Some wisdom there for vainikas too.
Suswaralaya always does a fabulous job. This video has good sound and video quality, too.