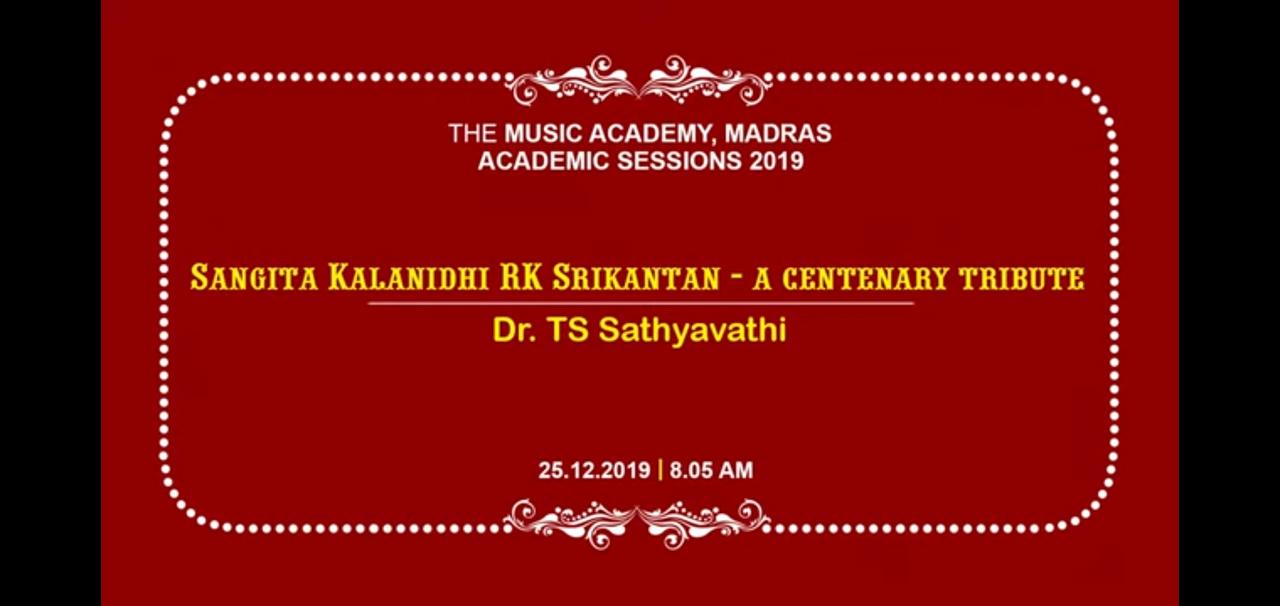 Youtube link:
https://youtu.be/yQ0B4EDLWlY
Over the years, I have found several lec-dems at the MA as enjoyable as the evening concerts by stars. The reason would simply be that as one develops a love for Carnatic music, true appreciation of the creator and the creative process becomes as important as soaking in the creation itself. And the MA seems never to disappoint, by arranging so many wonderful lec-dems. A bounty now is their YT archive!
After watching this lec-dem by the incomparable Vid. Dr. T. S. Satyavathi (disclaimer: I am a fan
), I can say she showcased in this lec-dem not only the music and personality of her guru but brought to everyone's attention
how to do a great lec-dem.

I think lec-dems can be of four types:
1. सामान्य - A spoken wiki page like presentation with data and samples and anecdotes and allusions.
2. मध्यम - A better lec-dem that provides a context and comparison with our present understanding and shines a new light on the subject.
3. उत्तम - A rivetting and attention-grabbing delivery that does justice to the subject and creates a keenness to know more.
4. परम - A presentation which becomes an art-form that makes us fall in love with the subject and respond to the lec-dem itself with an "Aha! How well done!"
Dr.Satyavathi is a master at the fourth level. I have heard many of her lec-dems. They never fail to make me happy at the end of the presentation.
In this lec-dem, she paints a most beautiful picture of her own guru as a special musician, a life-long learner, a man of profound understanding of what is great in our music, one who sang for more than 70 years in his golden voice. His calibre as a tunesmith and singer is something EVERY music lover in our region knows who heard Geetaaraadhana on the Bangalore AIR every morning for so many years. I remember one song where he sings, ರಾಮನಿಂಥಾ ಚೆಲುವನಮ್ಮಮ್ಮ, that narrates how Hanuman, when quizzed by Sita to test if he really came as Rama's emissary, describes Rama. It still rings in my ears and captivates me.
Dr. Satyavathi employs such a wonderful language, replete with Samskrita quotes, theory references, and impeccable pointers, that everyone simply feasts on the experience. And Her choice of audio and video clips is so well done that we get a grand tour of the great musician's world.
SK Dr. Sowmya responds very much on these lines of mine at the end.
Something I will cherish and share for a long time.