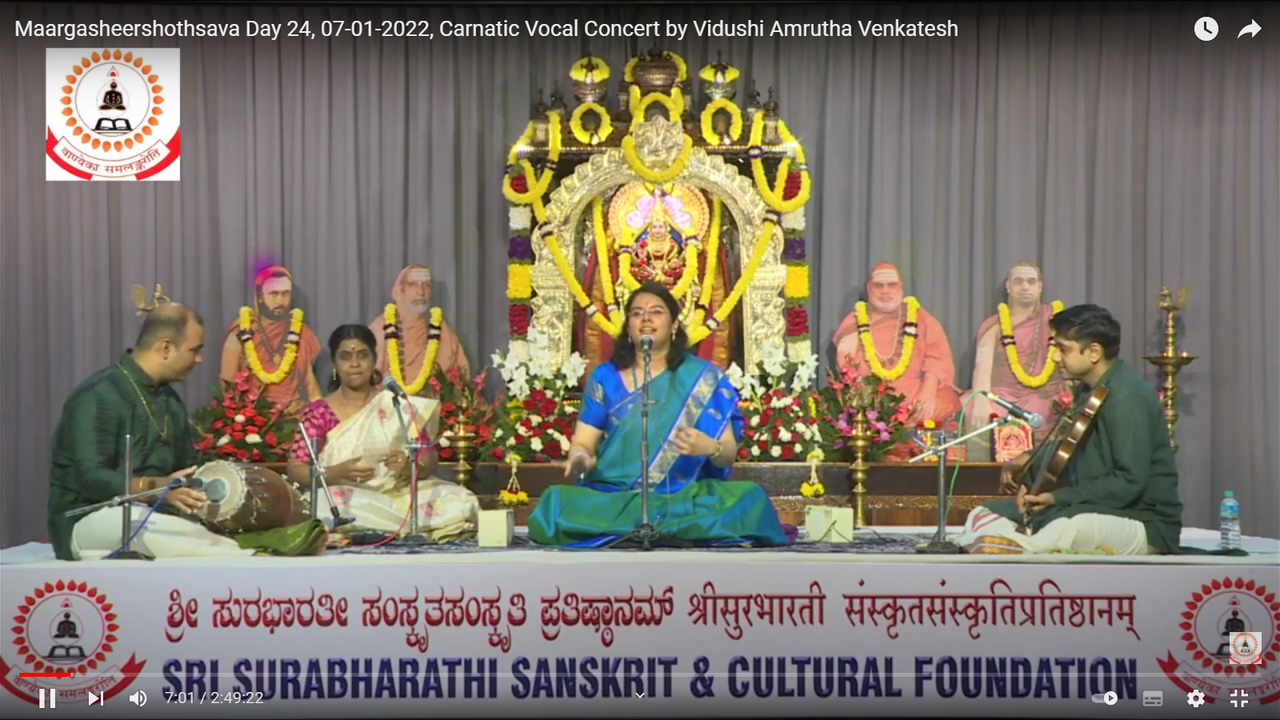 Congrats to the Surabharati Sabha that began a while ago in an unlikely location in a large aircraft hangar-like shed but continues to bring very good musicians for their Margasheershotsava year after year!
(They introduce the artistes in Devabhasha Sanskrit!)
I managed to catch my first AV concert of the season, and the first of 2022 here:
https://youtu.be/MzLj2Bo9Bj4
Amrutha has become a superstar for me, transforming her already excellent music during the Covid crisis with 3 Rs
Range of the voice
Repertoire like no one else perhaps has
Reach via the web
Just go to her FB or YT channel to see for yourself.
Here, in the concert, she has embraced the theme rather seriously. I heard first the song on Adi Shankara (Nagasvarali) and heard three songs in a row on Saraswati... Sivan, GNB, Swathi Thirunal.
The Pantuvarali ( I am calling it that to go with Nagasvarali!) was a masterclass in singing with a mellow voice, replete with measured juicy phrases and her methodical sahitya presentation.
Don't miss this. You get a Nadal-like unique spin, a Federer-like perfection, and a Djoko-like intensity in AV's music.
Best wishes to the Vidushi!
The violin by BK Raghu is always a fav for me, Prashanth is going places with his anticipation and nadam, and Bhagyalakshmi brings out a lot from her little metallic thingy we call Mohrsing. God bless