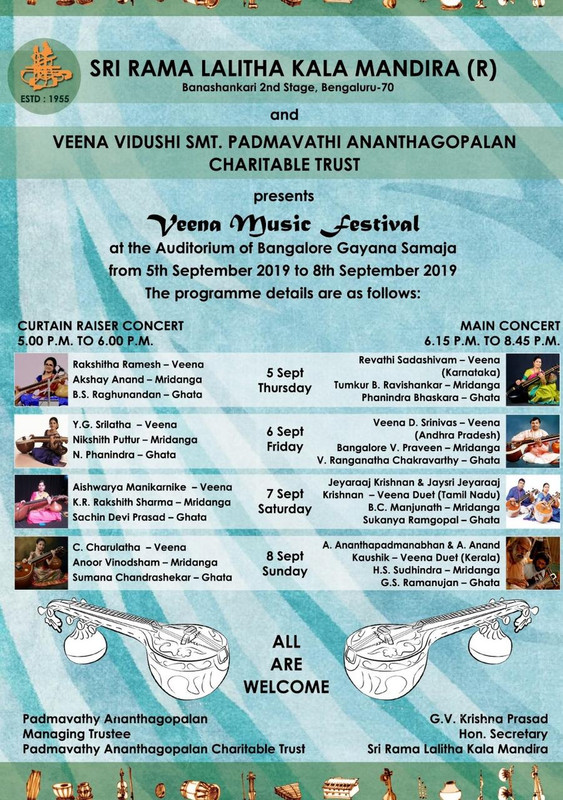 Sri Rama Lalitha Kala Mandira and Vid. Padmavathy Trust have organised this four-day festival.
I joined a small crowd of Veena lovers and really enjoyed the veena duet today. Sri. Jeyaraj and Smt. Jeyashri are one of the very few husband-wife duos especially in the instrument world. Whereas Sri. Jeyaraj concentrated on the instrument's potential, Smt. Jeyashri brought out a very melodious gayaki style of veena play. The song list is partial as I had to draw myself away for another appointment. Sorry.
PS: Sri. B. C. Manjunath was a very good asset on the mridangam and enlivened the proceedings.
Mahaganapatim - Nata
Diwakaratanujam - Yadukula Kambhoji
Sudhamayi - Amritavarshini
Sogasuga - Sriranjani
Enduku dayaradura-Todi
I request Sri. HN Bhagavan to add his comments to this.