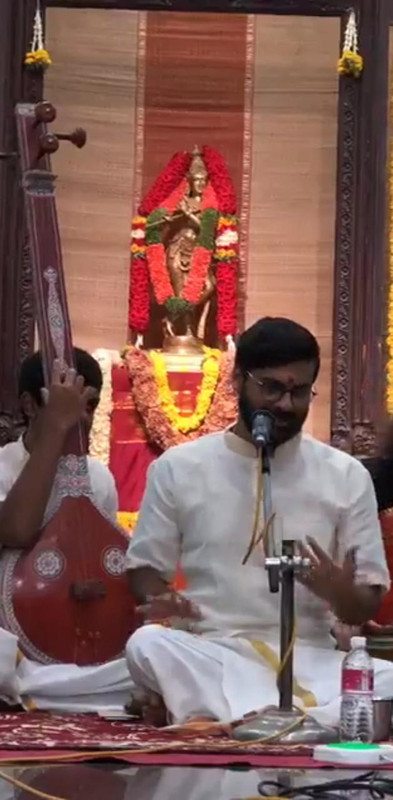 I caught this concert on Facebook.
https://m.facebook.com/story.php?story_ ... 2066078953
I missed RKM for some time now.
This is a wonderful concert. A couple of Tiruppavai type of songs in the beginning. Then Jutamu rare inArabhi and then Varali-Seshachalanayam. Great renditions.
Then follows a grand Shankarabharanam. Bhaktaparayana by Swathi Thirunal.
Great accompaniment by HM Smitha and KUJ Rao.
The niraval was mind blowing.
Scintillating swaras and what a Tani!
Devaki nandana PD - usual flair
Sindhu Bhairavi - Viruttam, Tamil song...
Kannane en Kanavan - Kalyani - Suddhananda Bharathi
Tiruppavai Surutti mangalam
Enjoy!